Here you'll find some really good self-care saturday ideas to give you tons of inspiration
This blog post talks about some really good self-care Saturday ideas.
The purpose of self-care is to improve your mental health, emotional health, and physical health. You want to keep these levels stable all the time, and self-care is a good way to ensure that.
Without further ado, take a deep breath, and let's move on to the best ways to pamper yourself.
This post may contain affiliate links. That means that if you click on a link and purchase something I recommend, I will receive a small commission at no extra cost to you.
Now I'm going to show you some good ideas for your Saturday self-care
1. Physical activities for your self-care Saturday
Do some self-massage. Feel your body for areas of tension, and massage or stroke those areas.
Ride a horse. There's something special about seeing the world from a higher perspective.
Go skiing or snowboarding. If the weather permits, try snowboarding or skiing, even if you've never done it before. Have a great time on the slopes!
Go skating. Skating, whether indoors or outdoors (in the winter), can be a fantastic experience! Have fun doing figure eights.
Go kayaking or canoeing. Go canoeing if you want something gentler or more relaxing, or kayaking if you want something more exciting!
Attend a sporting event. Attending a game, whether it's baseball, football, hockey, or any other sport, is a great way to spend time on a self-care Saturday. Show your spirit, grab a tasty snack, and enjoy the game.
Work out. You can attend yoga classes alone. Most people are there alone, and it's easier to concentrate on your movements when you're alone. In addition to yoga class, other types of exercise that you can do alone include Zumba, kickboxing, and Pilates.
Have a good time at the lake. Hike to the nearest park that has a lake and spend the day boating, swimming, or paddling.
Clear the clutter around you. A well-kept environment is a natural sedative. Discard or give away everything you no longer need. I personally like to start in my living room and then move on to the next room. Who doesn't like some spring cleaning?
Experiment with unusual workouts. Being alone is the best time to try something like this. If you're looking for something new, you can also try a new workout or do something that focuses on all of your muscle groups and gets your heart rate up.
Take a bike ride. Choose a beautiful day, find a bike path, and relax (you might even get some exercise as a bonus!). I love riding my bike to the local farmer's market.
Go fishing if you enjoy it. If you enjoy watching birds, go bird-watching.
Take a walk. You do not have to choose a specific destination for your nature walk; simply enjoy walking while listening to your favorite music.
Paint ceramics. Painting ceramics is a relatively uncommon activity that many people overlook. Look for a local store that sells ready-to-paint ceramics like this one! They may also provide painting lessons.
Make something on your own. Pinterest is brimming with fantastic DIY ideas. Choose a few of your favorites and get to work!
Take care of the housework. Do laundry, store excess items, and prepare food portions.
Take photos. Take your camera (here's the camera that I use) and go enjoy nature or city life, imagining yourself as the best photographer on a photo hunt.
Go for a hike in a nearby nature reserve or park. Explore the trails, breathe in the fresh air, and immerse yourself in the beauty of nature.
Try rock climbing at an indoor climbing gym or an outdoor climbing wall. Challenge yourself both mentally and physically while enjoying a unique and exhilarating experience.
Take a dance class or try a new dance style. Whether it's salsa, hip-hop, or ballet, dancing is a great way to move your body and have fun.
Go for a swim in a local pool or at a nearby beach. Swimming is a refreshing and low-impact exercise that engages your entire body while providing relaxation and enjoyment.
Play a game of tennis or find a tennis partner for a friendly match. It's a great way to improve your hand-eye coordination, get some exercise, and have fun in the process.
You might also like: 

Awesome and practical ideas to have the best self-care Sunday
2. Mental and emotional self-care Saturday ideas
Listen to some loud music. And dance along with it. Dance with all of your heart and notice how a pleasant wave of relaxation washes over you afterward.
Do nothing at all. Many people take advantage of the fact that there is no one around and decide to do nothing at all.
Instead of listening to music, make some music on your own. Don't be afraid to get creative.
Take a moment to smell a flower. See and appreciate the flower's beauty.
Pet your animal. Owning (and petting) a pet will reduce your stress drastically.
Enjoy the sunset. Or sunrises, if you prefer those.
Take some time to investigate your options. We are constantly surrounded by options; take the time to notice them. Map out your options and make decisions that are right for you.
Create an inspirational notebook for yourself. Fill it with your favorite inspirational quotes and wise words. On a stressful day, read it, and you will discover many benefits.
Discover a new and exciting hobby.
Write a fan letter for yourself. Assume you are your biggest fan, and write all of your compliments, observations, and tributes in your fan letter. Read it whenever you need to boost your self-esteem.
Stay away from social media. Make your self-care Saturdays no-phone days. Buy a new book to read or spend time outside in nature.
Find your ideal job. Take some time to think about what you want out of life, what you are talented at, and what you want to contribute to the world.
Tear stress apart. Write down all of your tensions and worries on paper and tear or burn it. Visualize how you will release these tensions and depressive symptoms.
Come up with a routine for yourself in the morning and evening. Consider what activities make you feel good and help you sleep well, and make a routine out of them. Don't forget a proper skincare routine.
Read a book. Take out the book you've been meaning to read for a long time. Here you'll find 20 good books for self-discovery.
Read some motivational quotes. They can be extremely beneficial at times.
Take advantage of the silence. Just enjoy it.
Make a list of everything for which you are thankful. Here you'll find an A to Z gratitude list to give you some inspiration. Make a list of all the good things you've done for others that have improved their lives.
Create a self-care vision board. Gather magazines, scissors, glue, and a large piece of paper or poster board. Flip through the magazines and cut out images, words, and phrases that resonate with your vision of self-care and well-being. Arrange and glue these elements onto the board in a way that feels inspiring and uplifting to you.
Explore a new art form. Try your hand at painting, sculpting, or any other art medium that piques your interest. Express your feelings and emotions through the creative process.
Recite positive affirmations. Write down affirmations that uplift and inspire you. Repeat them to yourself throughout the day, reminding yourself of your worth and inner strength.
Try laughter therapy. Laughter is a powerful tool for boosting your mood and reducing stress. Spend some time watching a comedy show, watching funny videos, or reading jokes. Laugh out loud and embrace the joyous feeling it brings.
Try sound healing. Explore the soothing and healing power of sound. Find relaxing instrumental music and nature sounds, or even try playing a singing bowl or chimes. Close your eyes, focus on the sounds, and allow them to wash over you, promoting a sense of calm and relaxation.
You might also like: 

A fun 30-day self-care challenge to help you relax
Watch adorable animal videos. Whether you like puppies, pandas, or polar bears, animal videos always make you feel good.
Meditate. Put on some comfortable clothes and sit down to meditate.
Try breathing exercises. It only takes 16 seconds to feel more at ease. Concentrate on your breathing, making sure to breathe deeply into your lower abdomen. When you inhale, your stomach expands, and when you exhale, it moves in. Feel yourself relax in an instant.
Keep a gratitude journal. You will feel even more grateful if you write down what you are grateful for. Here's a list of 100 things to be grateful for right now.
Say "no" to things that make you anxious. If you truly do not want to go out today, then don't go.
Unleash your inner artist by drawing and painting. The outcome isn't important; enjoy the process! You can also try painting in a coloring book for adults.
Allow the sun to shine on you in the morning. Enjoy the warmth while you practice gratitude.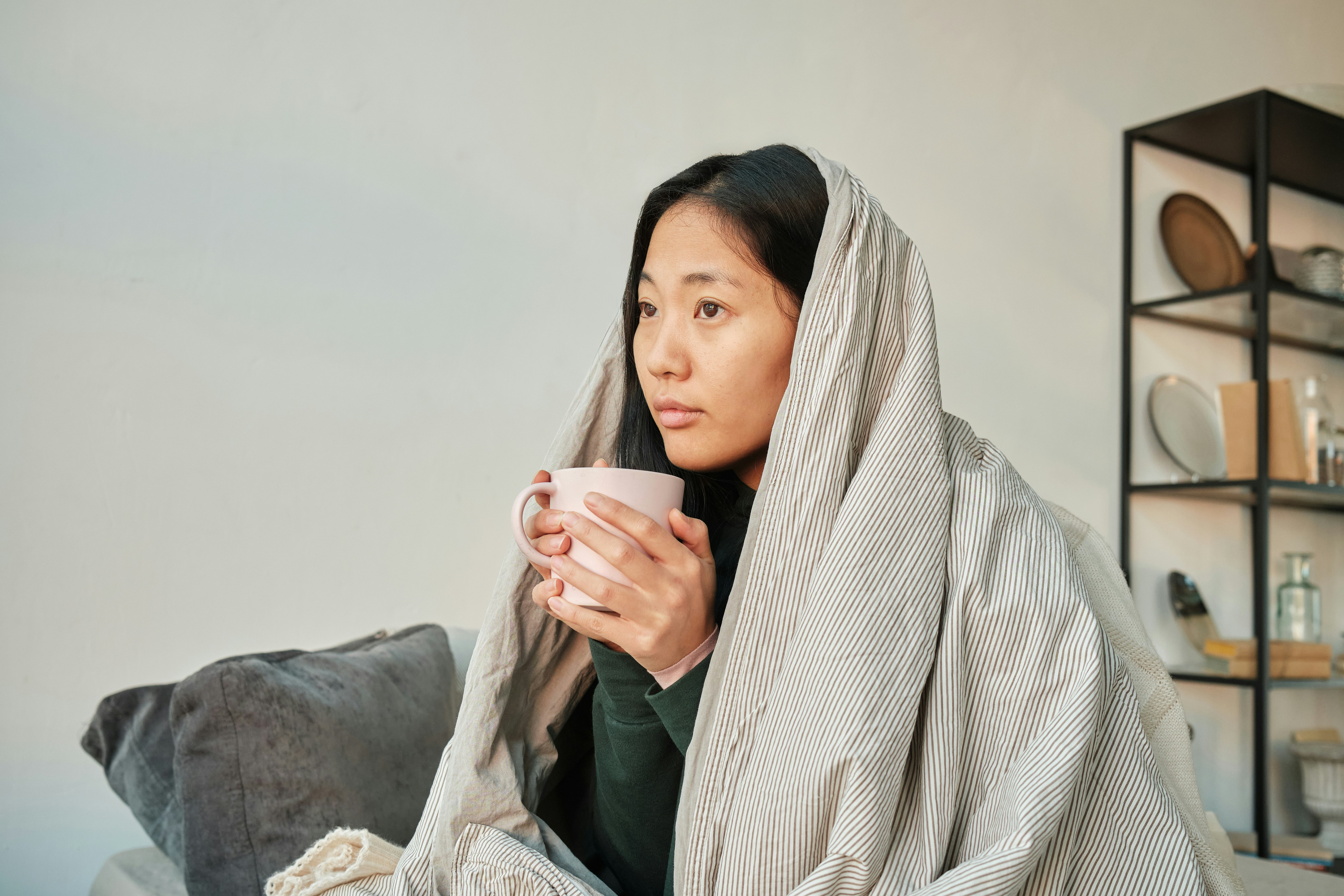 Communicate with nature and fill your lungs with fresh air. This is among my favorite self-care Saturday ideas because I love spending time in nature.
As part of your self-care day, read a poem or write your own. Play with words and rhymes, and write down your ideas.
Make a list of things to do for self-care. Make a list of everything you've done and a to-do list for everything you still need to do. Here's a list of lists (he-he) to help you organize your life.
Find a relaxation role model. Do you know anyone who lives the calm and balanced daily life you desire? Ask them for advice and pointers on how to make it happen in your life.
Place your feet on the wall and take deep, calm breaths.
Candle meditation. Light a candle at eye level. Take a few deep breaths and let the tension out of your body. Follow the candle flame with half-opened eyes. If your mind starts to wander, direct it back to the candle. Then close your eyes for approximately half a minute. You will notice that the image of the candle is still in front of your eyes. This is a great calming exercise for concentration.
Keep a journal and express yourself through writing. Keep an eye on your thoughts and replace self-deprecating and negative ones with positive ones. Here's a list of 75 journal prompts for beginners.
You might also like: 

My favorite self-care weekend ideas that are also affordable
3. List of self-care saturday activities that are connected to pampering yourself
Drink plenty of water! I know it's such a common idea, but a lack of water causes stress on the body.
Stay at home and treat yourself. Make it a self-care weekend filled with activities that will keep you young and fresh. Take a long bath, apply a good face mask like this one to your face, or paint your nails.
Make your special dish. Make a meal that no one else in your family enjoys.
Get a massage. As a gift to yourself, go to a masseuse. Let's be honest: you deserve it! Or treat yourself to some other relaxing body treatment.
Take proper care of your skin. Have a home spa day.
Listen to music while lighting a good-smelling candle like this one. You can also indulge in a glass of wine.
Organize a marathon of "Sex and the City." Nothing beats Carrie Bradshaw's wisdom for making you feel less down about dating. Order your favorite food from your favorite restaurant, read women's magazines, and watch series that speak to you.
Go to the hairdresser and get the change you've been looking for. This is one of my favorite fun self-care activities for adults because I love a good makeover.
Watch your favorite movie. It's a perfect time to watch that movie you've seen a thousand times and forced your family to watch a hundred times. You obviously can't get enough of it, so watch it again!
Buy something you've been wanting for a long time.
Buy yourself a lovely piece of jewelry. Have you ever wanted to buy a new accessory (such as expensive earrings, rings, or bracelets) but couldn't afford it? This is your chance. You deserve it!
Get a manicure and pedicure. Of course, it's nice to gossip with your girlfriend while someone takes care of your hands and feet, but it's also nice to enjoy yourself and be cared for. We all need someone to pamper us sometimes.
Make a relaxing peppermint foot bath (add dried peppermint leaves or 4–8 drops of peppermint essential oil to a warm foot bath). This is my favorite self-care idea, for sure.
Make a mask out of pure and raw honey like this one here. Apply a thin layer of honey to your face, lie down for 15 minutes, and then rinse with warm water to remove the honey.
Try a new dinner recipe. Do you have a collection of recipes in your bookmarks or favorites that you've been dying to try? Weekend self-care is an excellent time to pull out a recipe and prepare a delicious meal just for yourself.
Take a hot bath. Play some relaxing music, light some candles, and take a bubble bath using soothing bath bombs to help you relax. If you don't like taking baths, you can go to a sauna or just take a self-care shower. This is something that should be on everyone's self-care list.
Buy some flowers for yourself. Buy yourself a beautiful flower arrangement, have it delivered to your home, or channel your inner florist and create a one-of-a-kind flower arrangement. Use them to decorate your home, and then enjoy the pleasant aroma.
Prepare yourself a luxurious hot beverage. Take a sip of your favorite herbal tea, coffee, or hot cocoa. This is one of my favorite self-care Saturday ideas because I'm a huge fan of hot beverages. There's just something so soothing about them.
Turn off your phone, flip through magazines, give yourself a manicure, write a letter, take a bath, and think about your next creative project.
Take a nap. It's so nice to be lazy and take a nap when no one bothers you or sees what you're doing. This is one of my favorite ways to practice self-care because it's also free.
Cucumber is refreshing. Place slices of cool cucumber on your face and eyes, and lie down for five minutes.
Make a raw juice, a vitamin smoothie, or a fresh fruit salad for yourself.
Set up a home spa. Blackhead removal, pedicures, shaves, and so on are all enjoyable when done alone.
Spray the room with your favorite scent or use this affordable essential oil diffuser to diffuse essential oils.
Create a cozy reading nook. Set up a comfortable space in your home where you can curl up with a good book. Gather soft blankets, fluffy pillows, and a warm beverage of your choice. Dim the lights or use fairy lights to create a cozy ambiance.
Take a mini DIY spa break. Transform your bathroom into a mini spa retreat. Fill the room with soothing scents using essential oil diffusers or scented candles. Let the warm water and self-care rituals melt away stress and tension.
Indulge in a guilt-free dessert. Treat yourself to a delicious homemade dessert that you've been craving. Look up a recipe for a sweet treat that you find irresistible, whether it's a yummy chocolate cake, a batch of warm cookies, or a refreshing fruit parfait. Take your time to savor each bite and fully enjoy the flavors.
Have a dance party for one. Put on your favorite upbeat music and dance freely. Move your body to the rhythm, allowing the music to uplift your spirits and release any pent-up energy.
Create a personalized affirmation jar. Find a nice jar or container, and fill it with small pieces of paper. On each piece of paper, write down a positive affirmation or empowering statement that resonates with you. Whenever you need a boost of positivity or self-confidence, reach into the jar and randomly choose an affirmation to read and reflect upon.
You might also like: 

The best self-care routine for soothing evenings
4. Social self-care Saturday ideas
Attend a stand-up comedy show. Stand-up comedy shows are frequently filled with self-deprecating humor, and laughter is one of the most effective ways to treat yourself. Watch some of these on Netflix if you don't want to go out.
Explore a new neighborhood. I know it's not one of the most common treat yourself ideas, but hear me out. Go to a part of town you're not familiar with. Stroll down the streets, grab a cappuccino at a trendy cafe, and browse the shelves of a chic boutique.
Visit the aquarium. Visit your local aquarium to take pictures and see your favorite sea creatures! Find out about the aquarium's newest exhibit, and if you go at the right time, you might even see some of the babies.
Hang out in a cafe. Some people enjoy sitting in a cafe with a book, while for others, it's an entirely new and unfamiliar experience. If you haven't tried it yet, find a nice coffee shop near your home and spend some time there.
Attend a concert. Going to a music concert is a great way to unwind from the stresses of everyday life.
Visit an animal shelter in your area. Looking at animals never fails to make you feel better. Show the animals some affection, and perhaps take a dog (or two) for a long walk. They'll appreciate it!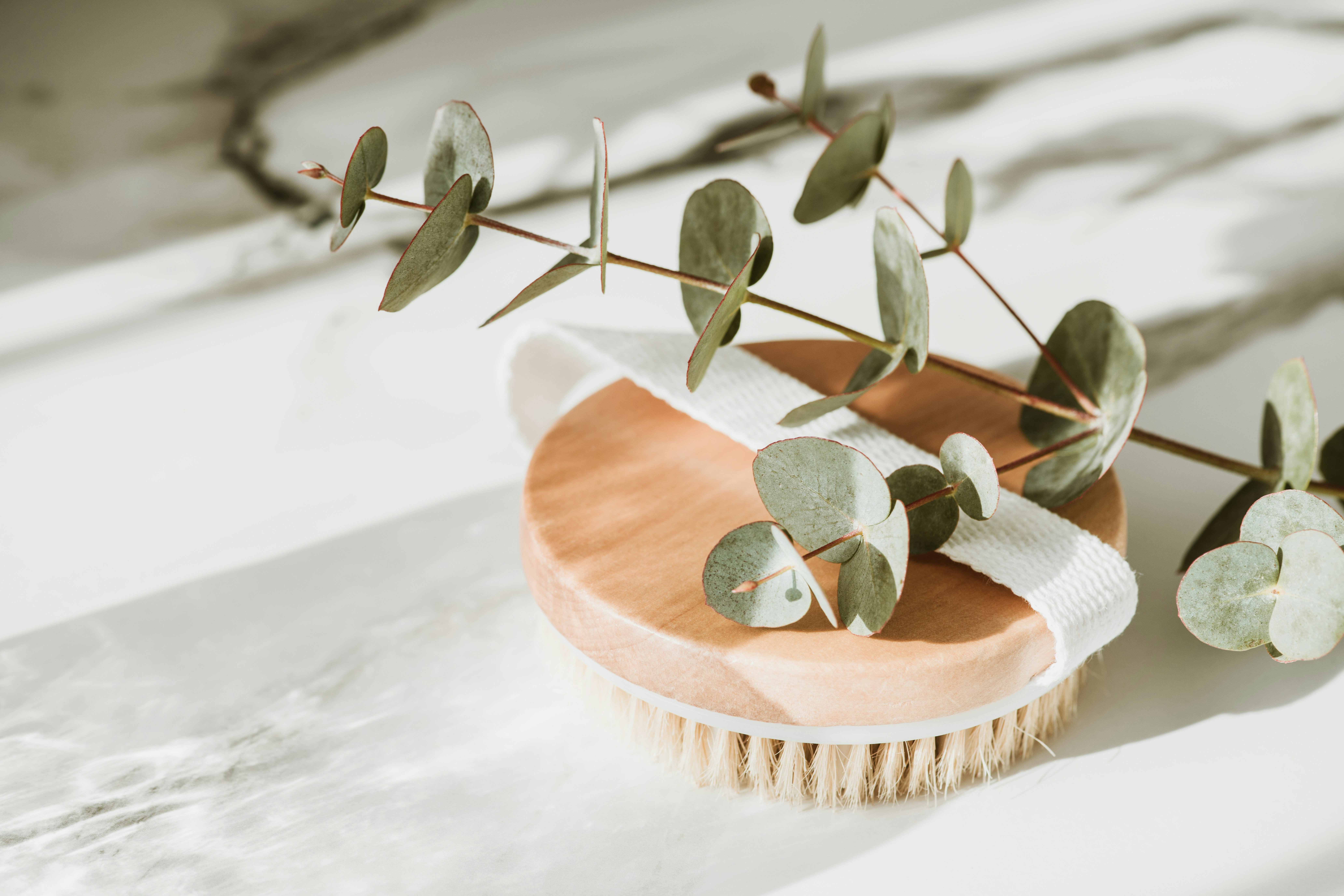 Go to the movies. Going to the movies by yourself is arguably superior to going with someone else. Get a ticket to that new movie you've been dying to see; buy some overpriced popcorn and candy, and go on a date with yourself.
Visit the water park. Water parks are always a fun option in the summer, whether you go to an indoor or outdoor water park. When you're out and about in the summer, don't forget to bring some very good sunscreen and have fun splashing around and going down your favorite water slide!
Go to a theme park. Spend the day at your local amusement park! You'll have a good time, for sure.
Make a nice gesture to someone. Choose an older person, such as a grandparent or mentor. Send them a bouquet of roses and express your admiration for them.
Talk on the phone. Think of a good friend you don't see very often, and call them in a situation where you can talk without being interrupted. It's extremely relaxing!
Visit museums. You won't want to go to an art museum with anyone after you've walked through it alone. Museums are very peaceful, and you can spend as much time as you want with each work if you go alone.
You might also like: 

You'll absolutely love this 30-day self-care summer challenge
Make plans to go on a date with your best friend. A girlfriend's love is something to rejoice over! Dress up and go to a nice restaurant where you can order a special meal with wine. Or if you want to spend time on a solo date, here are 37 self-date ideas that you're going to enjoy.
Do some volunteer work. Everyone has a cause they are passionate about; show your support by volunteering. A good volunteer coordinator can suggest activities where you can use your best skills while also doing useful work. It's also a great way to meet new people who share your interests.
Eat at your favorite restaurant. Single dinners out are vastly underappreciated. You can order whatever you want; you don't have to interact with anyone; and you can concentrate on the delicious food you're eating. Make a reservation at your favorite restaurant (or sit at the bar), and don't forget to order dessert.
As part of your self-care practice, have breakfast at a cafe. While asking for a table at a fancy restaurant can be intimidating, having a healthy breakfast alone in a cafe is perfectly normal.
Discover a new coffee shop. There are many one-of-a-kind coffee shops around the world. Find a new one and enjoy acoustic music, delicious lattes, and good company.
Attend a festival. Check the news or the internet for upcoming festivals in your area, and have fun exploring your city or neighboring cities. There are so many cool craft fairs, music festivals, food festivals, and other events!
Spend time with your nephew or niece. Offer to babysit your nieces and nephews (or the children of your closest friends) so that their parents can go out. Order pizza, watch some cartoons, and make a simple dessert to be a cool aunt.
Attend a play or musical. You can enjoy great music or acting whether you are in high school, college, or a professional company. Relax and enjoy yourself!
Visit the zoo. Choose a nice day to visit the newest exhibit at your local zoo!
Get away from town. Spend your self-care Saturday with a friend or family member, or go alone. Drive, take a train, or take a bus to a destination you've always wanted to visit or revisit an old favorite that brings back fond memories.
Go shopping. Think about walking alone through your favorite stores with no one telling you to leave or be quicker. Isn't it fantastic? You'll find out if you try it.
Attend a community event or workshop. Join local events or workshops to meet new people and explore shared interests.
Plan a picnic with friends. Enjoy quality time outdoors, good food, and laughter with friends in a relaxed setting.
Explore a local farmers market. Connect with local vendors, discover fresh produce, and support your community's agricultural efforts.
Organize a game night. Have fun with friends playing board games, card games, or video games.
Join a social or hobby group. Meet like-minded people and engage in enjoyable activities together.
Plan a day trip with a friend. Embark on an adventure to a nearby destination and create lasting memories.
Have a spontaneous adventure. Embrace spontaneity and explore new places or try new experiences with a friend.
Attend a local cultural or artistic event. Immerse yourself in the creative energy of your community by attending live performances or exhibitions.
Start a gratitude circle or journaling group. Share gratitude and personal growth with others through regular meetings or writing sessions.
You might also like: 

Find a suitable 5-minute self-care activity for yourself
FAQ: What is self-care?
Taking care of yourself is not a selfish act. It means that you realize that you can't take care of others until your own priorities come first.
First, your own batteries must be fully charged before you can charge others.
Taking care of yourself isn't just about making face masks and eating vegetables, although it can include those things as well.
For me, taking care of myself means doing all these self-love activities that calm my mind and help me get rid of the stress that has accumulated during a long week.
Taking care of yourself is the simple act of doing activities aimed at yourself, but, for example, helping others gives me satisfaction as well.
It helps me reduce stress and is a good way to calm my mind. Therefore, self-care is very individual, and everyone interprets it in their own way.
Self-care basics include healthy lifestyle basics like getting enough sleep, eating well, getting outside, engaging in hobbies you enjoy, and expressing gratitude.
As I mentioned, everyone's definition of self-care will be different, but for an activity to qualify as self-care, it must improve your health and pleasure.
Of course, you can take care of yourself every day of the week, and in fact, you should, but I feel that many of us are busy with work and other activities during the week, so the weekend is one of the few times where you have enough time to take care of yourself.
It's one of those times when you have extra time and you can allow yourself "lazy days," where you act at a slow pace and devote yourself only to things you like. That's why I wrote this post.
FAQ: What is a self-care Saturday?
Self-care Saturday is a special day just for me. It's when I take time to relax and focus on myself. I think of it as a little retreat where I can recharge and feel good.
On Saturdays, I slow down and do things that make me happy and help me grow.
In the morning, I like to have a calm routine. I might sleep in a bit, enjoy a warm drink, and curl up with a good book or a cozy blanket. It's nice to take it easy and enjoy the simple things.
Throughout the day, I do activities that make me feel good. I might do some yoga or take a leisurely walk outside.
Moving my body helps me feel grounded and connected. I also enjoy writing in a journal, where I can express my thoughts and feelings. It's a way to clear my mind and appreciate the little things.
I also like to be creative on self-care Saturdays. I might paint, draw, or even dance to my favorite songs. Being creative allows me to have fun and feel free.
Of course, pampering myself is important too! I might take a relaxing bath with bubbles and candles or put on a face mask to take care of my skin.
It's all about treating myself well and feeling good inside and out.
As the day comes to an end, I like to think about the week I had and plan for the next one.
I write down the things I accomplished and think about what I want to work on. It's a way to grow and learn more about myself.
Self-care Saturdays are a special time for me to show myself love and kindness. It's important to take care of ourselves and make time for what makes us happy.
So, if you're looking for a day to relax and focus on yourself, I recommend trying a self-care Saturday. You deserve it!
FAQ: Why practice self-care?
Self-care is important for a variety of reasons.
It can help you become more mindful and connected to yourself, leading to greater self-awareness and personal growth.
Taking care of yourself is critical for maintaining life balance and making time to focus on the things that are important to you.
Energy debt is as harmful as financial debt.
You will not shine from within if you do not take proper care of yourself.
We subconsciously allow others to shine when we allow ourselves to shine.
When you look after yourself, you have more time, energy, and love to devote to your loved ones.
Taking care of yourself is synonymous with taking care of others.
You can do it all, but not all at once.
If you love and respect your body, it will love and respect you back.
These were the best self-care Saturday ideas that you can use when you're feeling uninspired
Keep in mind that it's important to reward yourself. Appreciate your achievements and patience. Honor your bold ventures and your inner aspirations.
How do you usually spend your weekends? Tell me in the comments. I'd love to hear about your usual weekly self-care ideas.
I'm a personal growth and self-care expert, as well as an avid motorcycle enthusiast and coffee and sweets lover. Through Lauraconteuse, I provide insightful and practical advice on topics such as self-care, self-love, personal growth, and productivity, drawing from my very own extensive experience and knowledge in the field. My blog has helped countless people achieve their goals and live more fulfilling lives, and my goal is to continue to inspire and empower others.